BETTY CAREW
Heartship Practitioner & International Best-Selling Author
Your Emergence From
Leadership to Heartship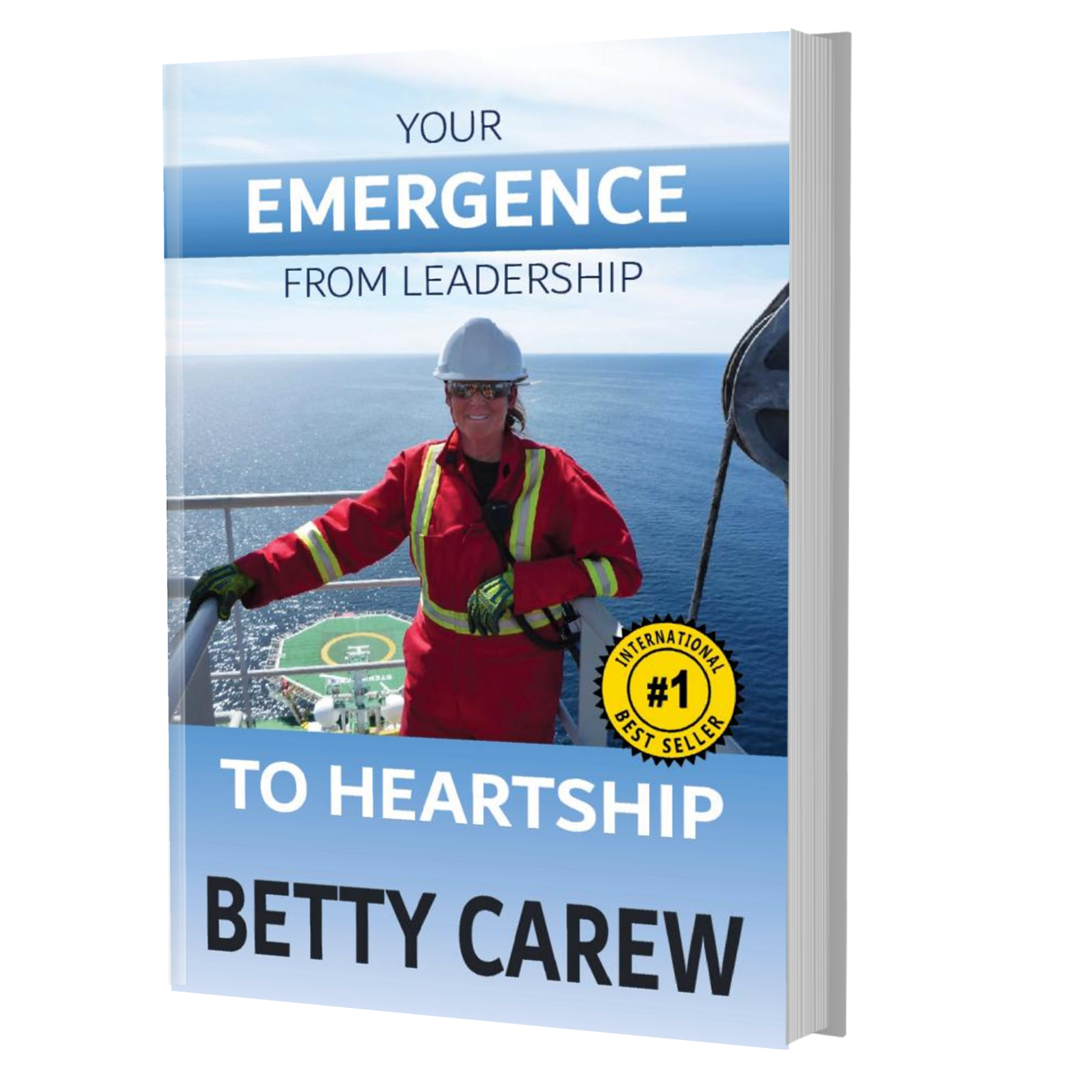 Your Emergence From Leadership To Heartship is a self-help motivational leadership book written by Betty Carew. Following in her father's footsteps, Betty draws from her over thirty years of experience as a Health, Environment and Safety Consultant for oil and gas companies working with teams from around the world. From her experience, she has developed a leadership practice that is unique and authentic in an approach she terms as Heartship. She relates her experience of working on the Water Isle and the harsh work environment of the North Atlantic Ocean. Betty encourages readers and potential leaders to embrace their vulnerabilities by developing deeper authentic human connections with their teams. She also puts emphasis on the need to identify one's core values
and live them out in real-life working environments.

An inspirational guidebook that showcases the ways leaders can get the best out of their endeavors, Your Emergence From Leadership To Heartship is a must-read for anyone who works in any leadership position. Author Betty Carew writes in an engaging manner, paying meticulous attention to minute details, and structures the varied segments into chapters, each providing a different aspect of the ways of leadership. The first chapter opens with Betty's own personal experience of overcoming fear. In the following chapters, she teaches readers the advantages of teamwork. She also encourages them to put stock in the value of human connection, which helps develop world-class high-performing teams. If you're looking for a fresh and unique take on leadership, check out Your Emergence From Leadership To Heartship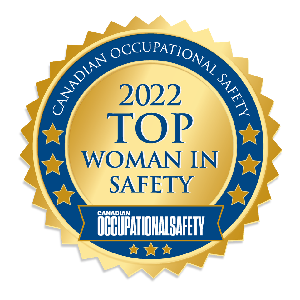 The Canadian Occupational Health and Safety Magazine Awarded Betty Carew as one of the TOP WOMEN IN SAFETY for 2022. Read more here.
"Safety is full of opportunities and possibilities for women. I see organizations where trust in female leaders is standard. The question is, do the women believe in themselves?"
Natalia Pashutina, NP Educator 
"This important award recognizes women who are doing great things in the industry to support health, safety and well-being and create work environments where all employees are safe." ​
Nada Vuckovic, head of environment, health and safety, Siemens Canada
​
Betty, International Best-Selling Author & Heartship Practitioner,
works with and supports organizations
through the transformation
from Leadership to Heartship.
Betty Carew, CRSP, CHSC, has been working in the oil and gas industry in the field of health, environment and safety for over 30 years. Over the past decade, Betty has been specializing in the offshore deepwater exploration world, where she has been working with men and women from all over the globe. As an oil and gas consultant, Betty has worked alongside many of the world's major oil companies. She was one of the supporting team members who drilled some of the deepest wells off Canada's east coast. Her experience in the offshore drilling world has led her to share her story about a journey to a new way of being. Betty is a passionate and influential speaker.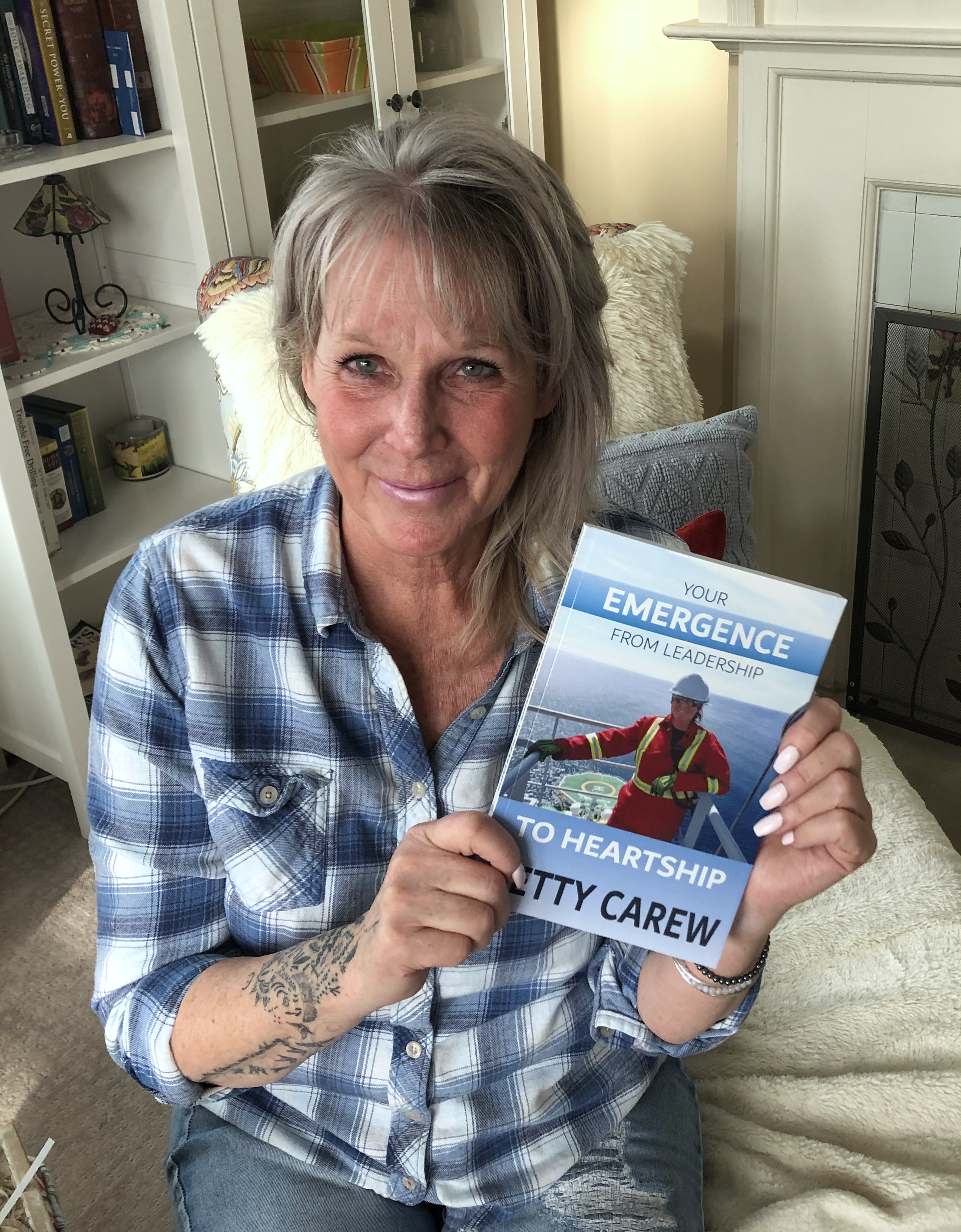 Who Should Read The Book:
The book is geared to all leaders, CEO's board of directors, senior leaders, managers, supervisors, frontline workers, doctors, first-line responders. All workplace personnel and in particular those places where work decisions could mean the difference between life and death.
Book Benefits:
It creates influence through story to be open to the possibility that change can occur when we chose a new way of being.
It can be used to build the foundation for training in the practice of Heartship.
It is a reasonable short read and easy read.
It offers the reader discussion questions.
Although the story is based in the offshore exploration world, it can be applied in all workplaces.
The concepts are not new, Betty helps the reader to remember the concepts.
An inspiring story of one woman's journey as safety officer in the high-risk world of deepwater, offshore oil rigs and how the lessons learned in team building and effective leadership can apply to our everyday work world. Betty Carew knows what we need to exit the realms of toxic work environments and enter a new realm of workplace compassion and trust so necessary for leaders of today.
Mark Norton
Water Resources & Planning Manager, Santa Ana Watershed Project Authority
Betty's book encourages us to raise the bar on standard leadership protocols by guiding us toward Heartship where everyone is embraced for their uniqueness without judgement. The ability for leaders to improve their soft skills while remaining focused on goals and objectives will enhance their relationships resulting in greater support and participation. Elevating the concept of Heartship where everyone lives in balance, from the heart, while respecting social protocols and individual values is inspiring. This approach will certainly improve everyone's personal and interpersonal skills and wellbeing.
Brian Dodd
Senior Project Manager, Suncor Energy
Your Emergence from Leadership to Heartship is a gentle call from a dear friend to consider the possibilities of living life trusting your innate self. An invitation to stand strong in your truth and power. It is as much a testimonial of the love of a mother for her son as it is an opening for the what if's? Water Isle held me fast. Reflecting the limitless power of nature, the call for community, the demand for integrity and skill, knowing your limits and when to ask for help. Betty has shared her 'path to Heartship' with us in an initial brief offering. I truly look forward to more stories from her personal journey.
Tracy L Tresoor
MD CCFP, Physician and mother
We can achieve our ultimate potential—our best version of ourselves—when we collaborate at a deeper level in a real way. Heartship is the connection, the trust and the knowingness that allows us to fully step into the possibilities of what we can create together while having each other's back.
Michelle Cameron Coulter
Olympic Gold Medalist, Founder Inspiring Possibilities
Upcoming
Events, Talks & Workshops
Betty's Book Reaches #1 International Best Seller on Launch Date
Today Your Emergence From Leadership to Heartship is #1 International Best-Seller in both eBook and Print. It is a day of Celebration and Author Spotlight on the Launch of Betty's book. 
Hear More About Betty's Book
In this video series Betty Carew provides insights into her book "Your Emergence From Leadership To Heartship".
The Global Virtual Lead 2 Impact Summit
"May 5 th – 6 th, 2021 9:30 AM – 5:30 PM EST"